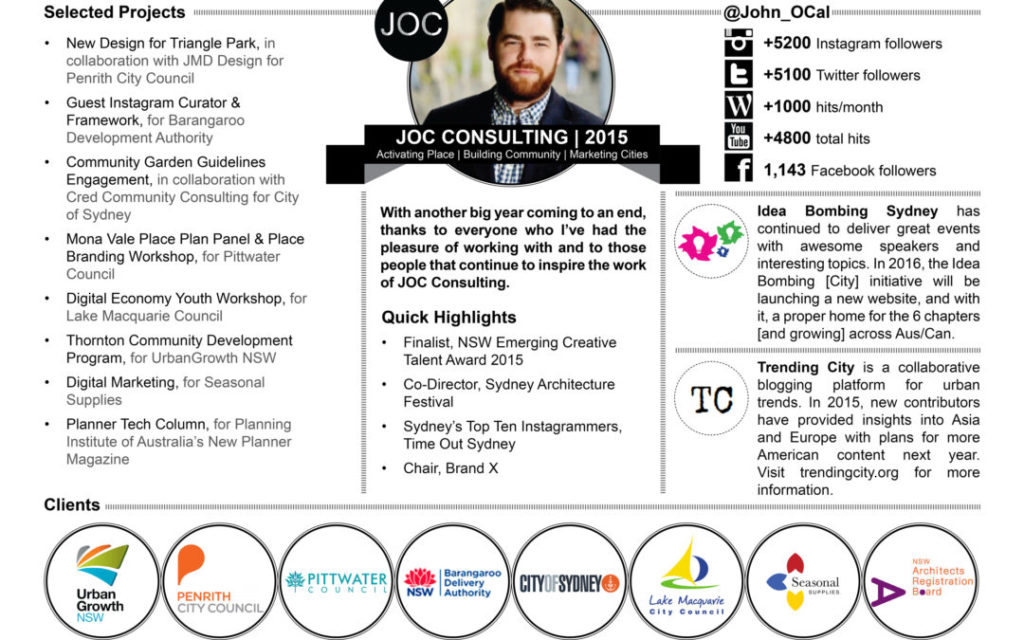 With another big year coming to an end, thanks to everyone who I've had the pleasure of working with and to those people that continue to inspire the work of JOC Consulting.
If you're interested in anything you see in the above graphic please get in touch via john@jocconsulting.com.au, facebook, instagram or twitter.
Download the pdf version here > JOC Consulting Year in Review 2015
Have a great festive break!
~ John