John was recently invited to speak at the pop up CBA Innovation Lab in Melbourne. He was asked to discuss how we can create smarter regions and highlighted case studies, looking at cities and businesses, that were optimising technology to improve their operations and their communities.
John was also lucky to share the panel with Geoff Wearne (Executive General Manager, Regional and Agribusiness Banking) and Sheree Sullivan (Artisan Cheese Producer, Udder Delights).
Read a recap of John's talk HERE posted by Darryl Mohr, General Manager at the Commonwealth Bank. Extract below ~
"Underlying these and the other examples John gave is the importance of community and relationships. John is seeing that when looking at how rural areas can be improved and also in Sydney where fin techs are collaborating to achieve shared goals." ~ Darryl Mohr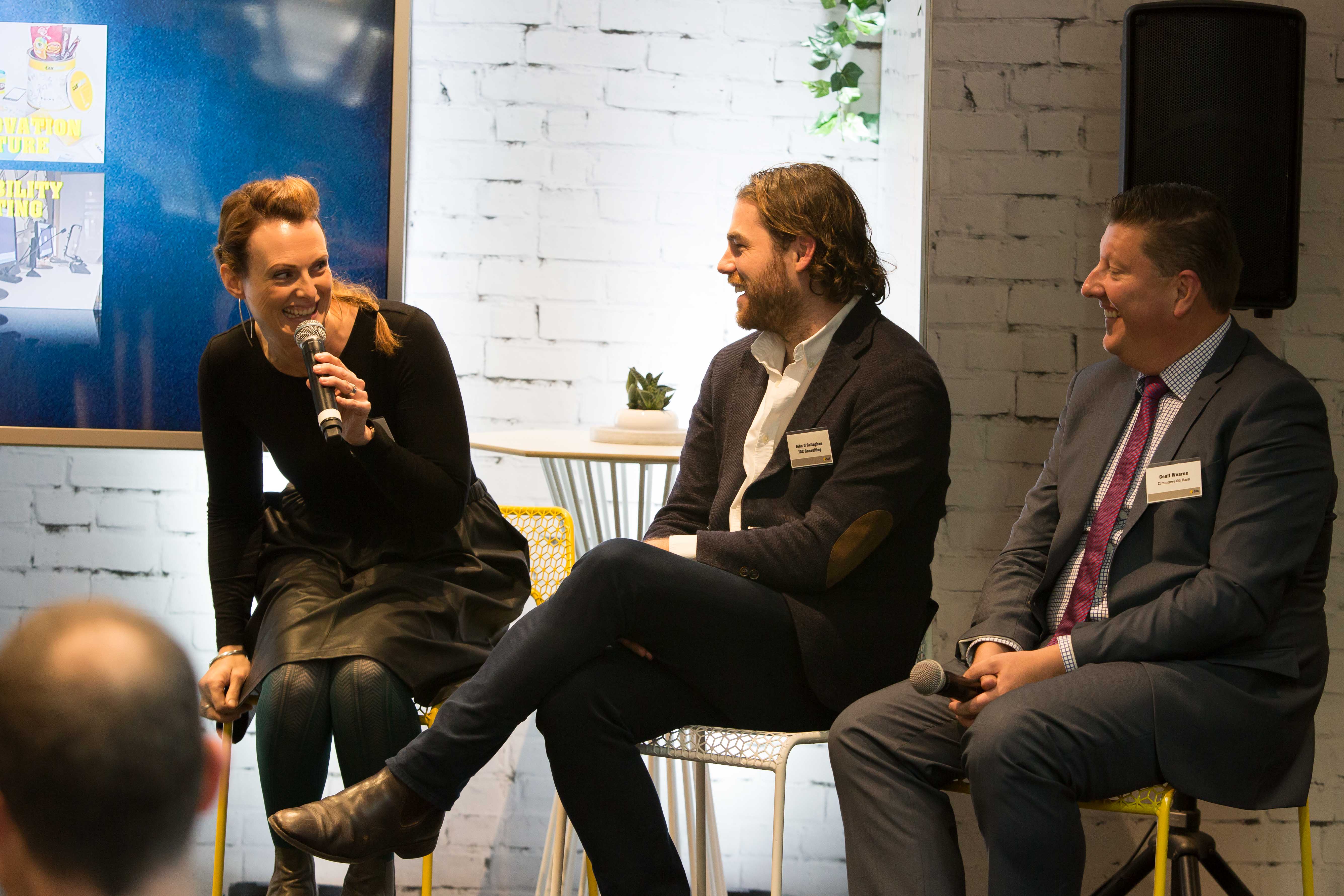 About the CBA Innovation Lab:
The CommBank Innovation Lab is a cutting edge space to introduce clients and staff to our innovation process. It allows visitors to explore the Bank's latest products, while also providing the tools to work together and generate the next generation of products. More here.
 Images courtesy Commonwealth Bank of Australia.