What a year! So many highlights and many more exciting projects!
It's been an honour collaborating with our clients and partners, working on metropolitan and regional projects, and learning from places like Adelaide, Vienna, Milan, Singapore, Hobart, Newcastle and Melbourne (to name a few).
Thanks to everyone who we've had the pleasure of working with in 2017.
Have a great festive break!
~ John
Download the pdf version here > JOC Consulting Year in Review 2017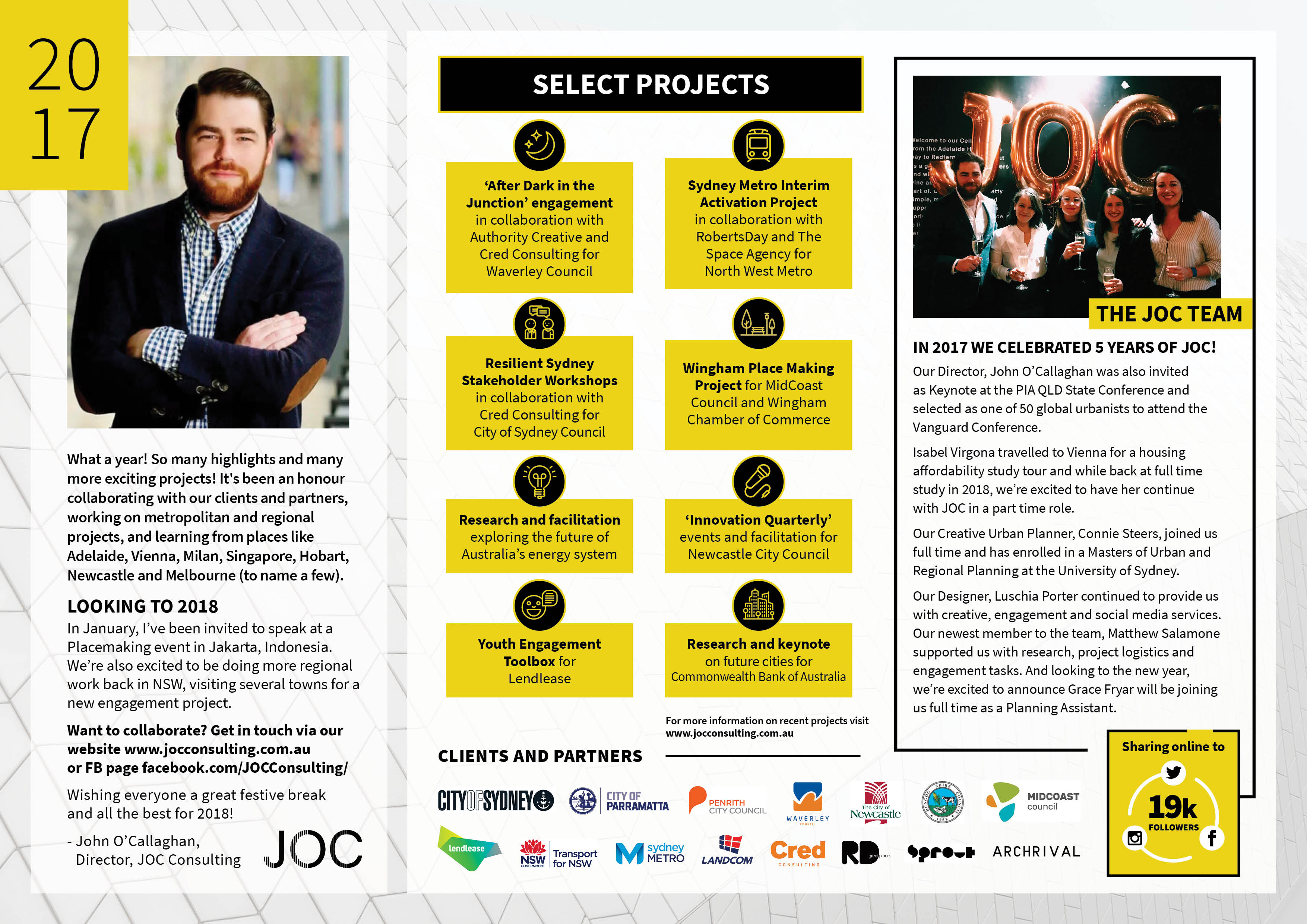 Want to collaborate? Please get in touch via > john@jocconsulting.com.au < or social via facebook, instagram, twitter.