Community and Cultural Planning
2020 has reaffirmed that people want cities not just as a place to live and work, but as a place for community and cultural life. Both cities and regional towns are experiencing rapid growth and greater diversification that are altering both the physical and social landscape in which we live. These changes are likely to continue with the impacts of COVID-19, climate change and the ongoing technical revolution acting as accelerants. Through it all, people have continued to bond over culture.
Culture is something that is difficult to define, ambiguous and all-encompassing and yet individual and unique to each person – some see it as being associated with language and lived traditions while others see it as a musical or sports experience to partake in or watch. Culture can be been defined as:
At JOC, we see culture as an amalgamation of all of these. Culture is something that is part of our everyday experience; the way in which we live, how we spend our time and how we view the world. In short, culture is a shared experience that gives meaning. It can be found on the streets, in galleries and theatres, at schools, in nature and at home. As we try to comprehend and grapple with wicked global problems including climate change, COVID-19, and social inequality, cultural experiences have empowered us to find joy and purpose in life.
Culture has the power to bring hope, connection, belong and a sense of renewal even in the darkest of days. We have seen the ability of culture to lift us outside our own lives and connect us to a wider community through craft, music, food and stories. We know that cultural participation has the potential to strengthen social networks and mental and physical wellbeing. Cultural planning encompasses the creation of liveable cities with strong, well-connected and resilient communities.
JOC Consulting is experienced in planning cities to meet these needs, knowing places and communities possess not just layers of physical complexity but also social, cultural and historical complexities that have been built up over time. Cultural planning doesn't happen in isolation and aren't just relegated to cultural plans, cultural planning is also a part of broader social sustainability and wellbeing planning.
Our multi-disciplinary team of planners collaborate with citizens and communities to create a tailored strategy that will achieve the ideal cultural environment area for the community In engaging with different communities around NSW and Australia, we know that culture isn't a luxury, it is a need. In creating places with excellent cultural infrastructure, we can bring people together in more cohesive, safer, healthier and happier communities.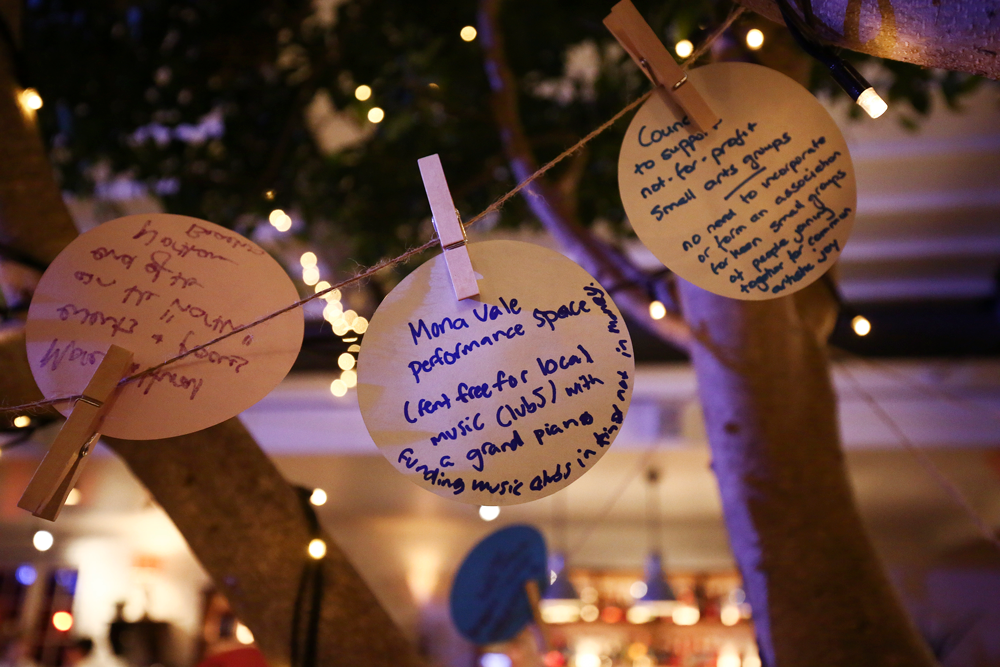 Cultural planning is a holistic approach that looks at the cultural needs and resources of a community and ways in which to integrate them into broader strategic planning to achieve more socially sustainable outcomes for the community. When done well, cultural planning is a major contributor to community wellbeing and resilience.
Cultural plans are not just important to ''the cultural'' – the artists and creatives in our midst! They are especially important as platforms for building community and can be used to help identify better use of existing community assets to provide opportunities for creativity to thrive for all levels of society, delivering social, economic and environmental benefits. They can also be used as leverage for seeking funding. These aspects are particularly important for regional communities, where the arts can be a tangible way of supporting local economic development (mainly as related to tourism).
In our experiences, most local Council areas lack cultural resources and infrastructure to meet local demand for creative opportunities. Many see this as standing in their way of creating a rich cultural life. As JOC Consulting we think outside the box about this stumbling block: through holistic planning (e.g. repurposing of buildings or places) and strong networks (bringing community champions together), we are able to identify pragmatic opportunities that are affordable yet highly effective in terms of bringing the community together through the arts and supporting a creative industry.